Sleepzyme Non-Habit Forming Natural Sleep Aid
Sleepzyme by LivingWell and The Healthy Back Institute
Take back the night and enjoy the restful, rejuvenating sleep you deserve!
Insomnia is a common problem, but expensive drugs with long lists of side effects are not the answer. Recent research has actually shown that certain herbs, enzyme blends, and other natural ingredients deliver restful sleep and may even help regulate circadian sleep cycles for natural sleep pattern restoration.
Sleepzyme is based on over a decade of research and includes ingredients effective at promoting regular, healthy sleep. Sleepzyme is designed to provide support in regulating sleep naturally, helping you to get back into a natural rhythm.
The goal is to assist you to experience all four stages of sleep, including restorative Stage 3 NREM sleep, each and every night. Fall asleep faster, develop a natural sleep schedule, feel more relaxed at bedtime, and wake up refreshed, alert, and ready for your day. Sleepzyme is natural, non-habit forming and safe!
So what's stopping you from getting a full night´s sleep? Try Sleepzyme by LivingWell, and your body will thank you for it or your money back, guaranteed!
Pros and Cons of LivingWell's Sleepzyme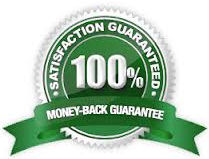 Pros:
Studies have shown that the ingredients are non-habit forming.
Ingredients are known to not make people groggy.
Includes all-natural ingredients with little-known side effects.
Ingredients are not listed in proprietary amounts.
Offers a free trial product or a 90-Day buy back guarantee when purchased (minus shipping expenses) if not satisfied.
LivingWell offers nice discounts when ordering 3 to 6 bottles at a time.
Jesse Cannone has been helping people manage chronic pain and live a healthier life for over 21 years .
The company offers a lot of freebies to try other related products for natural pain relief.
BBB Accredited Business since 2005.
Cons:

Do not use Sleepzyme if you are drinking alcohol since it contains hormones that regulates the sleep–wake cycle.
Some studies recommend not using melatonin more than 2 years.
Melatonin may reduce the effectiveness of antidepressants, and may increase the risk of bleeding from anticoagulant medications.
May take up to 3 months to get the full benefits of all the ingredients.
All of LivingWell's suite of products are not available at local retailers and must be ordered online.
Results will vary. This information is based on many research studies and my personal experience. *
/lose-the-back-pain/sleepzyme.php